"Two...weeks?"
One of the most severe cases of separated-at-birth in movie history just popped up on the Termite Art radar. Consider exhibit A, from Steven Soderbergh's
Bubble
:
And exhibit B, from Paul Verhoeven's
Total Recall
: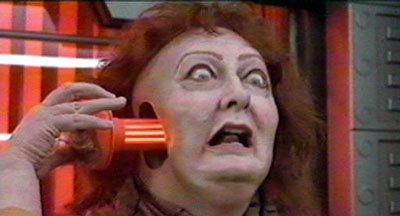 Just one of the thousands of similarities between the two films, as observed by our own Pete L'Official. Good eye Pete!